Meet Our Doctors
Meet the experienced and friendly staff who make Schoonover Eye Care P.C. the leading provider of vision care products and services in Peckville.
Rebecca L. Schoonover, O.D.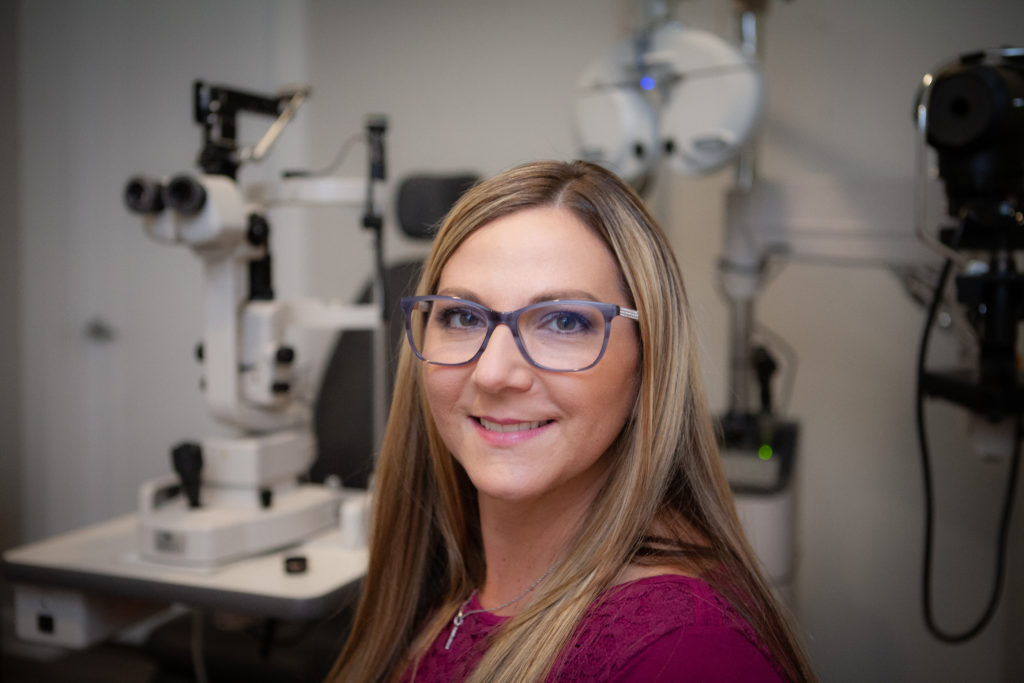 Dr. Rebecca Schoonover, a valley native, is the owner and optometrist at Schoonover Eye Care. She is happy to make Peckville her home. She is the proud parent to twin girls, Rose and Sophie.
Giving back to the Valley communities and the Scranton area is an integral part of Dr. Schoonover's professional life. She regularly volunteers and fundraises to benefit local resources such as softball teams and churches. She is also extremely active with local non-profit organizations. She sees helping others as a way to improve the community.
Knowing the importance of keeping active for good health, Dr. Schoonover enjoys exploring local nature trails. She loves doing Hot Yoga as it keeps her relaxed and grounded. Florida and Colorado are her favorite holiday get-a-ways. Most importantly, spending quality time with her friends and family is what keeps her a motivated and genuine person.
Visually curious at a young age, Dr. Schoonover is well aware of the needs of patients who require eyeglasses for corrective vision. As a result of her own poor vision experience, she is able to empathize with the delicate issues surrounding eye care as an essential part of our lives.
Education and Training:
After graduating from Bishop O'Hara High School, Dunmore, Pennsylvania, Dr. Schoonover received a Bachelor's of Science degree from East Stroudsburg University, East Stroudsburg, Pennsylvania. She completed her training and received her Doctor of Optometry degree from Nova Southeastern University, College of Optometry, Fort Lauderdale, Florida.
Her professional experiences included:
Liane Downtown Eye Associates, Jacksonville, Florida, specializing in ocular disease and primary care optometry
Aran Eye Associates, North Miami Beach, Florida, training in glaucoma and retina diseases
Nova Southeastern University Clinic, Davie, Florida, specializing in cornea and contact lenses
Broward Medical Clinic, Fort Lauderdale, Florida, specializing in pediatric and primary care optometry
Awards and Publications:
She has received many accolades including
Optometrist of the Year Award from the Northeastern Pennsylvania Optometric Society
Top 25 Women in Business by the National Association of Women Business owners in Northeastern Pennsylvania
Small Business Spotlight by the Lackawanna County Commissioners office
In addition to receiving these recognitions, Dr. Schoonover has received the distinct honor of being nominated Northeast Woman by the Scranton Times. She was recognized by Corporate Optometry Reports, a nationwide optometry publication, for her commitment to her community and she was featured in Women in Optometry. To read the full article, click here.
As a member of the Northeastern Pennsylvania Optometric Society, Dr. Schoonover played a key role in the implementation and creation of their first website at www.neposeyes.org.
Leadership Roles and Volunteer Experience:
Throughout the community, Dr. Schoonover has shown through her charitable work that helping people and giving back is her top priority.
She is the founder of Cocktails For a Cause, an annual fundraising event to help raise money for The Lackawanna Blind Association, which provides independence and support for the blind and visually impaired in our community and Research to Prevent Blindness, the leading health organization supporting eye research directed at the prevention, treatment or eradication of all diseases that threaten vision. She is also a member of the Friends of the Blind, which assists the Lackawanna Blind Association at their Annual Helen Keller Day Fundraiser.
Dr. Schoonover is a sustaining member of the Junior League of Scranton. She served on the Board of Directors of the Junior League, and has also served on the Annual Easter Eggstravaganza Committee. She served as chairperson of the Junior League of Scranton's Placement Committee, Website Committee and Touch-A-Truck Committee. She was recognized for her contributions in volunteerism and outstanding leadership with the Margaret L. Richards Award. She also served on the board for Cinderella's Closet of NEPA.
---
Katrina Kotcho, O.D.
Dr. Katrina Kotcho grew up in Archbald, Pennsylvania. She graduated from Marywood University with a Bachelor of Science degree in Biology and minor in Chemistry and Business. She completed her optometric degree at Massachusetts College of Pharmacy and Health Sciences (MCPHS). At MCPHS she was Vice President of Private Practice Club and member of Beta Sigma Kappa Honor Society. She is a member of the American Optometric Association, American Academy of Optometry, and Pennsylvania Optometric Association. Dr. Kotcho completed a residency in Ocular Disease at the Wilkes-Barre Veterans Affairs Clinic.
In her spare time, she enjoys playing with her puppy and spending time with family and friends.
---
Nicole Beckish, O.D.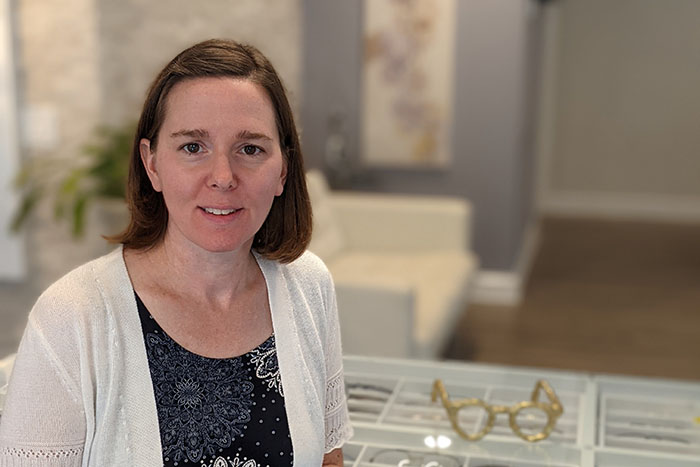 Dr. Nicole Beckish is a native of Scranton and earned her Bachelor of Science degree in Biology from the University of Scranton. She then pursued post-graduate studies at the Pennsylvania College of Optometry where she obtained her Doctorate in Optometry.
While attending the Pennsylvania College of Optometry, Dr. Beckish served on a mission trip to deliver eye care in Guatemala and examined Native Americans at the Indian Health Service Hospital. She completed additional externships, both in the area of primary care, in Havre de Grace, Maryland and in Wyomissing, Pennsylvania. After graduating from Optometry School, Dr. Beckish completed her residency at the West Haven Campus of the VA Connecticut Healthcare System, specializing in Low Vision and Hospital-based primary care.
Dr. Beckish has over twenty years of experience in patient care. During this time, she has enjoyed serving and educating the patients in her care. She has a particular interest in studying the anatomy and physiology of the eye. With each year that passes, she has developed a growing wonder at the amazing design of this instrument given to us by God. As the Scripture rightly states:
I praise You, for I am fearfully and wonderfully made.
Psalm 139:14