Meet Our Staff
Meet the experienced and friendly staff who make Schoonover Eye Care P.C. the leading provider of vision care products and services in Peckville.
---
Stacy Jacukowicz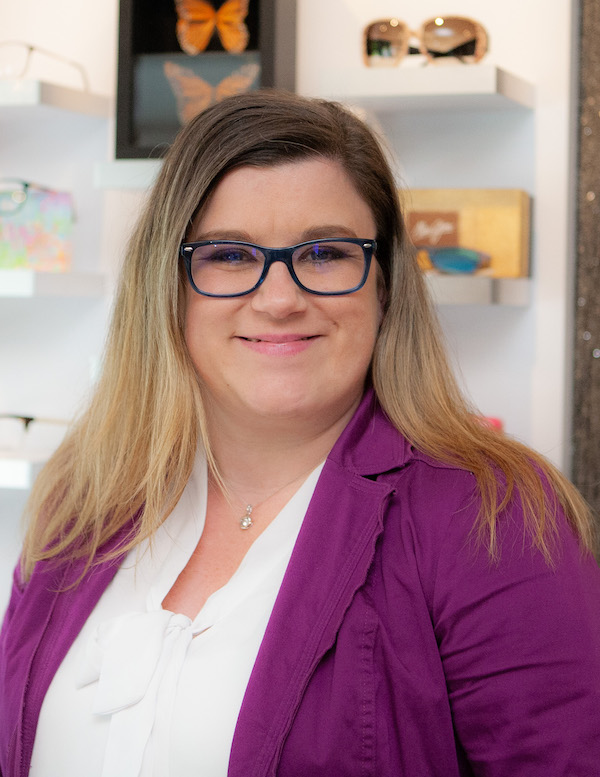 Hello! My name is Stacy. I was born in Germany and raised in Pennsylvania. Prior to my optometric career, I was a retail manager for Bon-Ton for several years prior to its closing in 2014. Not only do I have a degree from McCann School of Business and Technology with a certification in medical billing and coding, but I am also well versed in all aspects of our optometric practice.
I am the "go-to" person in our office for everything from check-in, insurances, glasses, contacts, pre-screening, performing OCTs and Visual Fields, as well as scribing for the doctor. I am a proud member of the Pennsylvania Paraoptometric Association. I love helping our patients picking out glasses, checking them in, and getting everything ready for our doctors.
In my personal time, I enjoy being a wife and love being a Mom to an amazing son Connor. I enjoy reading, crafting, and spending time outdoors.
---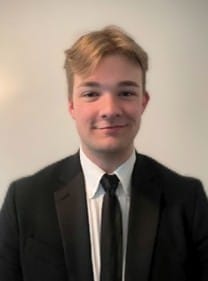 David Calemmo
Hi everyone! I'm a medical intern at Schoonover Eye Care. I'm a student at the University of Scranton pursuing a Bachelor of Science degree in Physiology. My goal to become a doctor. I am a useful member of our team and a reliable resource for our patients. I am a patient communication specialist at the front desk. My duties include preparing your chart for the doctors, scanning medical information into patient records, answering the phone, and scheduling appointments. I am currently being trained to capture retinal pictures and conduct preliminary vision tests.
I'm a certified EMT (but please don't have a medical emergency in the office). I am a member of the University of Scranton's mock trial team. When I am not studying or working, I enjoy spending time with my friends and relaxing with a movie and ice cream.
---
Karishma Suchit
I am a medical intern at Schoonover Eye Care since 2022 through the Small Business Development Center and the University of Scranton. As a student at the University of Scranton I am pursuing a Bachelor of Science degree in Biology with a Minor in Biochemistry. I am a teacher's assistant for the Genetics Lab, Treasurer of Colleges Against Cancer, a member of the Entomology Club, United Cultural Organization and a member of the University of Scranton's Black Student Union.
My internship is a two year program so chances are I will be seeing you before you see the doctor between September 2022 to May 2024. My goals are to learn all aspects of a primary care optometry office like glaucoma, dry eye clinic, retina, cornea disease, neurological disorders, binocular vision, eye emergencies as well as eyeglasses and contact lenses. I am also learning how to run a small business, how to do medical coding and billing, and managing an optical showroom. Most importantly, I care about giving the best patient care.
Ever since I was a child, I knew I wanted to go into the healthcare profession, but I wasn't sure which type of medicine I wanted to practice. However, my work at Schoonover Eye Care has helped determine my specialty. As the doctor's technician and scribe, I see the patient before the doctor and stay in the exam room during the eye exam. I take retinal images of the eyes, measure intraocular pressures, perform preliminary testing, acquire Neurolens measurements, teach contact lens insertion and removal classes, and transfer patients to the optical showroom. During non-patient hours, I do patient communication and verify medical and vision insurances.
At Schoonover Eye Care, it's not just business, it's a family. I am originally from New York, so my family is several hours away. Dr. Schoonover gave me a second family, "a home away from home." I appreciate being myself around the office while growing my professional skills. I am truly grateful and honored to learn from all our doctors and technicians. I look forward to seeing you at your appointment.
---
Catherine Pusateri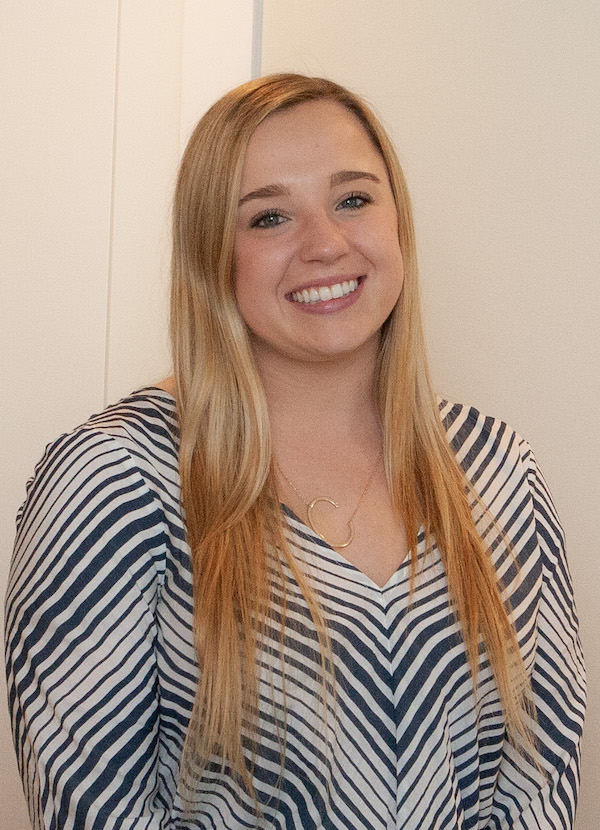 Hi, my name is Catherine. I started working at Schoonover Eye Care as an intern in January 2019. I am a graduate of Abington Heights High School. I earned my bachelor of science degree in Exercise Science from the University of Scranton. Currently, I am attending Pennsylvania College of Optometry at Salus University to pursue my future career as a competent and compassionate Doctor of Optometry.
I believe in giving back to my community and volunteer for many organizations and events. I have several responsibilities at Schoonover Eye Care but some of my favorite tasks include pretesting, medical scribing, but most of all talking to our patients. I have learned how to perform visual fields, OCTs, icare tonometry, and taking full medical and ocular histories. I am grateful to have the opportunity to have Dr. Schoonover as a mentor and to learn from my fellow colleagues. I have fallen in love with the dynamic environment of optometry and enjoy learning and interacting with our patients.
I have a close relationship with my family and we are all in the healthcare field. My parents are Pharmacists. I am the middle child and have an older sister in medical school and younger brother studying physical therapy. During my free time I enjoy going to my family's lake house and spending time with my friends and family.
---
Taralyn Reilly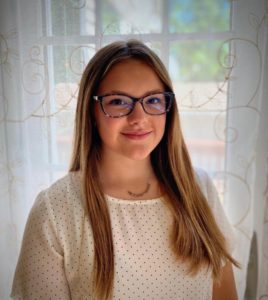 I have been working part-time at Schoonover Eye Care since March of 2018, and it has been a wonderful learning experience. I perform a variety of tasks, including scanning important information into the patients record, filing paperwork so the office can run smoothly, answering the phones, and checking in glasses and contact lens orders. I have also been trained to pre-test patients and capture optical images of the retina.
I am a graduate of Valley View High School. While there, I participated in Leo Club, National Honor Society, student council, and was an active member of the tennis team. I am currently pursuing a Bachelor of Science degree in Biology from The University of Scranton and a member of the women's tennis team for the University of Scranton. Outside of school and work I enjoy spending time with family and friends and often volunteer at events in the community.
---